SNORKELING
SNORKELING
SNORKELING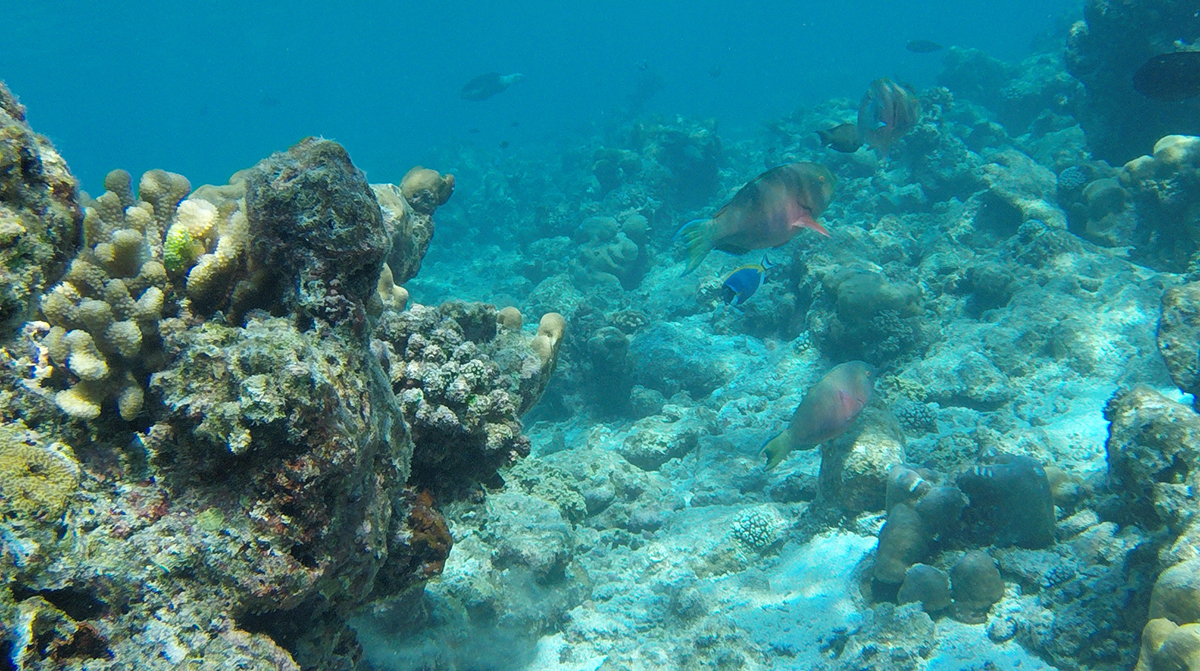 SNORKELING
SNORKELING
SNORKELING
SNORKELING
SNORKELING
SNORKELING
SNORKELING
SNORKELING
SNORKELING
DOLPHIN WATCHING
It is common to spot dolphins swim by the virgin island, right infront of Seahorse Private Retreat. While relaxing on the sun loungers on the beach keep an eye at the sea. Dolphins usually swim in the open waters close to the reef. Ocean Village Maldives also organises Dolphin Watching trips that enable close up experience with nature's amazing creature. You can also book Private Dolphin Watching for you and your loved one, just ask one of the Butlers.
Price: US$35 per person
NIGHT FISHING
Do you love fishing? Not everyone does. In Noonu Atoll there are many reefs and fishing is usually good. The boat leaves at 17:30 and anchors at a reef before sunset. The fishing starts once the sun is set, when the dark falls it is hunting time for countless specifies of fish and that's when they find your bait. There are few handy tricks that help. If you want a big catch it needs a big bait, likewise the small baits give small fish. But, the key is try both and test the fishing spot. Depending on the size of fish around you can adjust the bait size. Most of the fish swim close to the sea floor, so keep your bait close to the sea floor but not touching. The bait that is dangling close to the fish would look good.
Price: US$25 per person
BEACH FISHING / JIGGING
Spending the entire day relaxing by the beach may not be the experience you want. Then, rent a Jigging Rod with rapalas and start fishing right at the beach. If you manage to get a catch there are Butlers at Seahorse Retreat who can cook it for you the way you like. How about fresh sashimi? White fish that lives in the clear lagoon tastes awesome!
Price: US$10 per person
BANANA RIDING
Ocean Village Maldives has introduced Banana Riding on 27th June 2019. Book a ride for two or three guests and enjoy the fun of this water-based sport. This fun activity is perfect for couples and families.
Price: US$45 for 15 minutes (maximum 3 guests)
Price: US$75 for 30 minutes (maximum 3 guests)
TRIP TO THE SANDBANK
Pristine white patch of sand in the Indian Ocean is a captivating sight for those get the chance. Not all resorts and guesthouses are close to sandbanks. Ocean Village Maldives situated at a prime location that offers everything nearby. From Ocean Village it takes only 10 minutes to visit the sandbank which is located next to Fodhdhoo island. There are no trees on the sandbank, also there is no shade or any man-made structure, it is pure bliss of the nature. The sandbank has a housereef you can snorkel and enjoy.
Price: US$25 per person
SCUBA DIVING
Noonu Atoll has some of the best reefs in the Maldives and scuba diving is what Maldives is known for. Currently we do not offer scuba diving due to limited rooms. Additional rooms are under development at another location in the same island. Currently we have 4 rooms in Ocean Village Maldives. For scuba diving we would need at least 10 rooms in operation. We are looking forward to introduce this activity in Winter season. Maldives is sunny throughout the year and is perfect for diving and snorkeling.
BIKINI BEACH & ALCOHOL
The local island Holhudhoo does not have a bikini beach, a better alternative is the biniki beach at the Private Island. In Maldives it is illegal to provide alcohol in local islands or uninhabited islands.
* All prices are subject to 10% Service Charge and 12% tax.